Band Practice Space in Tacoma, Federal Way, Olympia, Seattle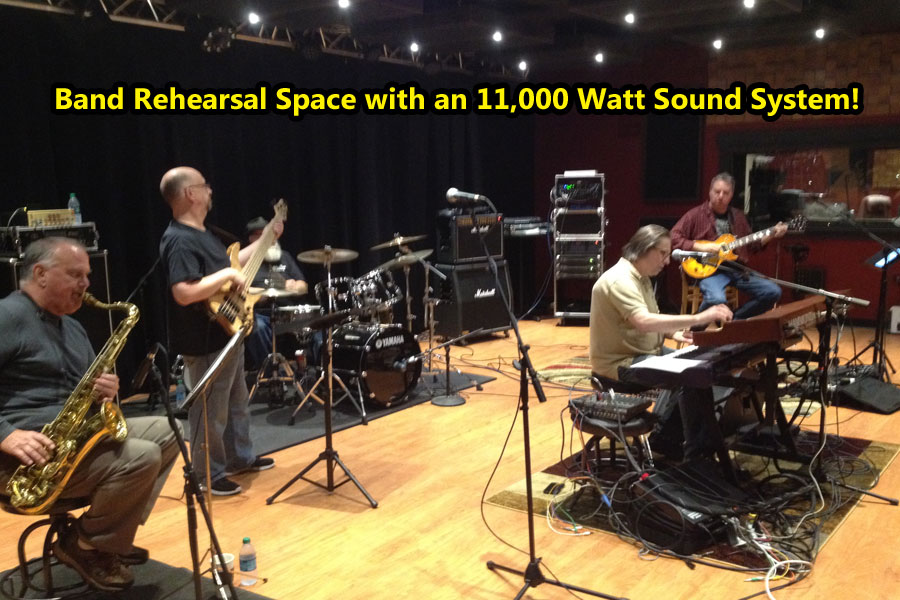 We finally got our sound system for the rehearsals all up and running!It is currently at about 6,000 watts of power but once the monitors are in it will be over 11,000 watts of pure sonic bliss! Pics will be coming soon…well, as soon as we can get all of our tools and other junk out of the way! This has been a very long process and we are ready to make some noise!!!
Our Facility will also offer band rehearsal space in the Tacoma Washington area once the building is completed. Due to the holidays we have had to take a few days off. One thing that will set our facility apart from the others in the area is that when you reserve the space for rehearsals you get the space for the entire day. Usually with most rehearsal places there is always a huge rush to set up, tear down, rehearse and write and nothing ever really goes as planned. How can you create your best when you are always watching the clock hoping to get done before the next band comes in to take over the space? We will announce the rates and the amenities available once the building construction is completed. There are no other facilities in Western Washington that will offer their clients as much bang for the buck as what our room will. STAY TUNED!
UPDATE!—- We have recently purchased some backline gear for the studio and once the build is done, we will actually be able to have people come in and play! We picked up a world class drum kit (7 piece) as well as some bass and guitar cabs.
OK…Just added a couple more guitar cabinets to the backline collection for the band rehearsal and recording studio space. Anyone that rents the space will have access to a world class drum kit, bass rig, and 4 different guitar rigs.